Trendired & Deaf Clothing Fall Shoe Drive Fundraiser for Project 43
Project 43 greatly thanks all our vendors who have joined us and supporting us in fundraising efforts to provide services to our community.
Project 43 Team Post Center empowers and supports historically underserved communities by engaging people in a dignified way, that encourages everyone to better themselves, their lives and their community.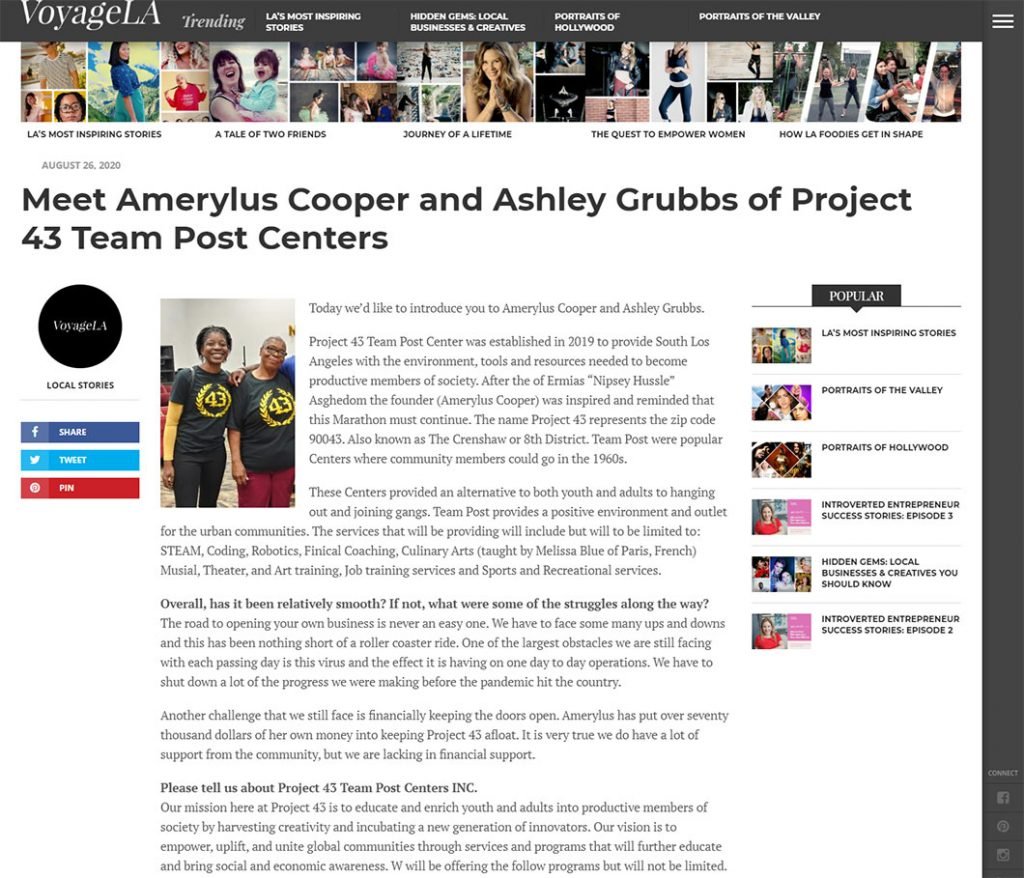 See how you can help the community and get involved today!